Amaarae kickstarts Crazy Wurld tour; Pitchfork Music Fest got served
Ghanaian-American singer Amaarae delivered an electrifying performance at the just held Pitchfork Fest.
STAR-STUDDED MOVIE "ANGELIENA" TO DEBUT ON NETFLIX IN OCTOBER 2021
The 'Fancy' singer co-headlined the second day of the music festival alongside Phoebe Bridgers, Big Thief, Animal Collective, and others.
The Pitchfork Music Festival was held at Union Park in Chicago, USA.
It is the first stop for Amaarae's CrazyWurld Tour.
After the event she posted;
CRAZYWURLD TOUR first stop @pitchforkfest. Thank you to my P4K family for having me & Thank You Chicago. Till we meet again. u all. All the fans, i have something special coming for you this week. Stay locked.
Amaarae's pitchfork set was adjudged as one of the best sets by Nylon.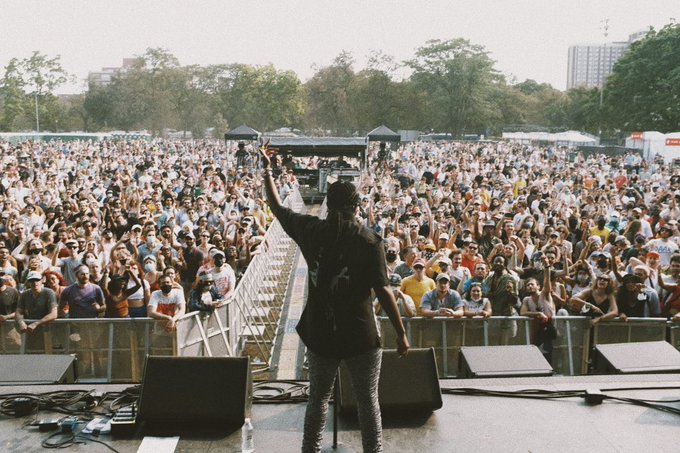 She was described by the writer Jael Goldfine as "one of those artists who can inject their own comfort and confidence directly into the crowd." (Credit: Nylon)
The CRAZY WURLD tour will see Amarae rocking cities such as Miami, New York, Los Angeles, London, Barcelona, and many more stops.
Her next stop is in Miami on 18th September for Mr Eazi & Friends.
The tour will run till June 2022. Check out her tour dates here.