Ko-Jo Cue cancels For My Brothers concert due to surge in COVID-19 cases
Ghanaian rapper Ko-Jo Cue has cancelled his 'For My Brothers' concert, which was scheduled for 6th February, 2021 at Alliance Francaise.
Listen to the Muse Bangers of the Year Radio Show Now!
Ghana has seen a surge in COVID-19 cases, which government says happened due to relaxed COVID-19 protocols during the Christmas festivities.
In an address to the nation President Akufo-Addo urged all to vigilante and adhere to the covid protocols or risk the country going through another lockdown.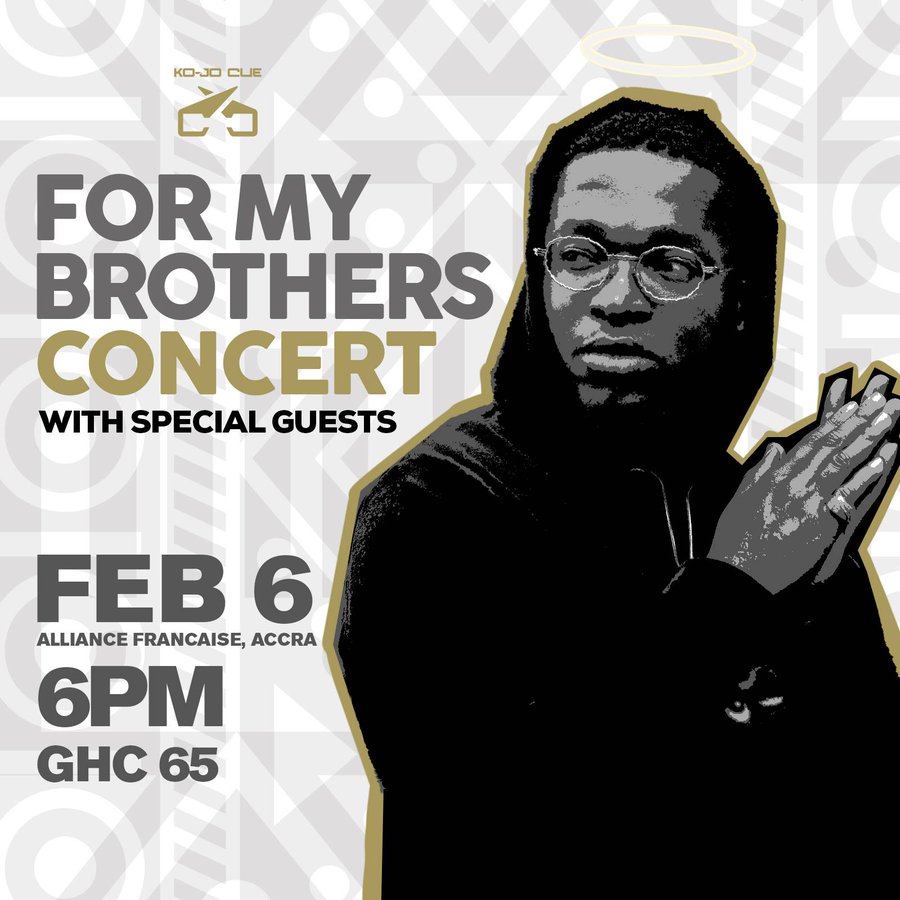 Concerned with the current development, Ko-Jo Cue and his team have thought it wise to postpone the concert to a later date.
GHANAIAN ARTIST CORNELIUS ANNOR TO EXHIBIT AT GALLERY 1957 FROM JAN. 26
In a tweet, Ko-Jo Cue stated he didn't want to put his fans in harm's way despite his eagerness to share an experience with them.
He wrote;
#FMBconcert Update As much as I want to share this experience with you, I can't knowingly put you in harms way. So in light of the recent spike in COVID cases, the team has decided to postpone the concert. Your life is more important. Full refunds guaranteed. Love, Cue.
The concert being cancelled wasn't a surprise as a week back, Ko-Jo Cue's wife Dr. Priscilla warned people via a tweet not to take COVID likely and it was retweeted by Ko-Jo.