M.anifest leaves fans wanting more at Manifestivities 2020 – Review
Ghanaian rapper M.anifest took fans on a beautiful journey at the 2020 edition of his annual concert Manifestivities.
Follow us on Instagram: @MUSEAFRICANEW
Held at the Enclave Garden at East Legon, Manifestivities was a 'vibe' to attend.
Even with limited tickets due to COVID-19 protocols, the place was packed.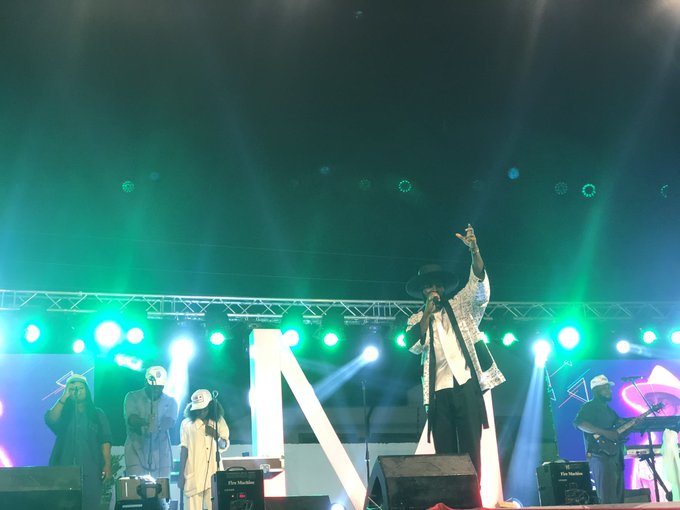 DJ NEIZER RECAPS 2020 WITH 4TH INSTALLMENT OF 'AFROMASS' MIXTAPE
The event saw performances from Camidoh, Fameye, Kelvynboy, Worlasi, KiDi, and the 'godMc' himself M.anifest.
Highlife/Afrobeats singer @fameye_music performing at #Manifestivities20
Originally tweeted by Muse Africa (@museafricanew) on December 30, 2020.
Hosted by Kojo Manuel, there was not a dull moment as fans sang along to every song and jammed to the fullest.
M.anifest began his set with a trip down memory lane, as he performed songs from his debut album Manifestation.
He then moved from the past to the present, dropping his bangers one after the other.
To cap off the night, M.anifest gave us a taste of the future by performing an unreleased song, which will certainly make the fan favorite list, once officially out.
The God MC is here. On to the journey from the past to the present and a glimpse of the future. #Manifestivities20
Originally tweeted by Francis Abban (@francis_abban) on December 30, 2020.
The show closed by 11:30pm and fans kept asking for more and that is a reflection of how electrifying the concert was.
From ambiance to stage to the actual performances, everything was on point.
Kudos to M.anifest and his team, and can't wait for Manifestivities 2021.