Merchmania 2k20 edges closer – Promises to be bigger and better
In an era where urban fashion has become a religion, spearheading the wave of new age artistes too, pop-ups have now become a necessity, shining a light on young brands that have styled artistes for the past years, and Merchmania looks to be the torch of it all.
Follow us on Instagram: @MUSEAFRICANEW
Powered by La Même Gang's $pacely, Merchamania has a sole purpose, and that's to make merchandise pleasing to the least aesthetic person, making it normal to wear merch made by our own.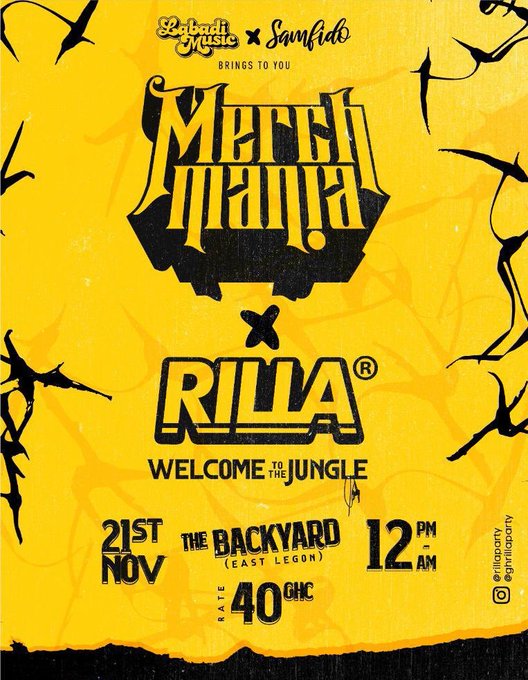 AFTOWNMUSIC SET TO LAUNCH AFTOWN 3.0 – GET DETAILS
Last year's edition which was the debut was a success, a bigger one as matter of fact, backyard which is located at East Legon was packed by the hours of 5-6 pm, to think the rain would've made the pop up a mild one was false, brands like Alchemy, Rvger, broke and famous, wontuilla and $pacely's official merchandise for his record label (Labadi music) was present too, all showcasing the aesthetics of their brands, allowing buyers to have every reason to buy anything they set their eyes on.
On the side was an active skateboard activity, with skate sets being sold too.
Socially Merchmania was very good, chances to network with others were peak, as fashion designers from all one the country gathered around, displaying their work.
At night, a music concert was underway with performers ranging from upcoming artists to mainstream ones, giving people who showed up to get familiar with new artistes, Support wise was crazy, Joey B, La Meme Gang, Kwesi Arthur, Pappy Kojo, king promise, Gyakie, and a whole lot all showed up, with some even performing. Overall Merchmania was a success and with how the second edition is structured, we can only prepare for the best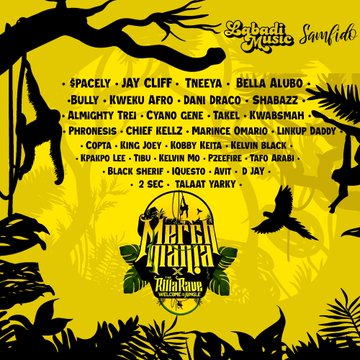 Muse Africa is the official media sponsor for Merchmania 2k20